Do you wanna know how to find a Sphynx Cat breeder in your area? Sometimes it could be difficult. Thus we've done the Sphynx cat breeder list. The listing has required info such as contact details, URL of a site, a social presence like FB and others. The ideal data you get can help you much in determining the best Sphynx cat breeder, who offers a Sphynx kitten for adoption.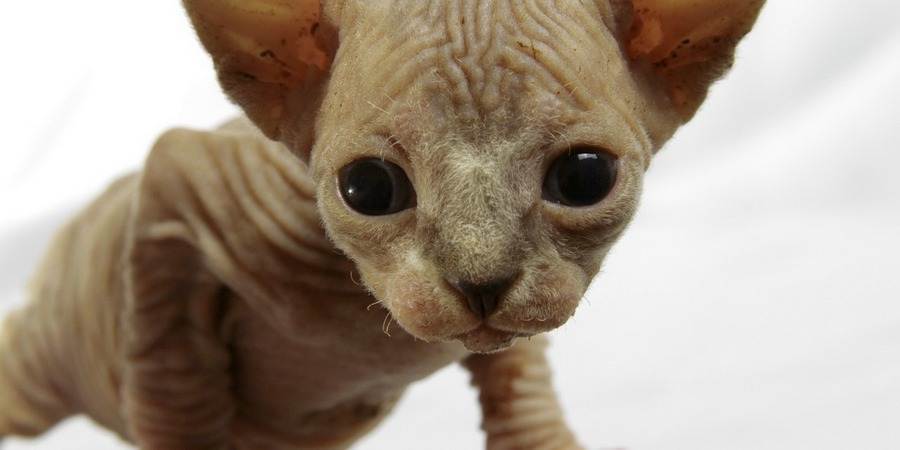 Sphynx cat Breeder in Cape Town, Western Cape
In case you are searching for a warm loving buddy, look no further. More information is presented on our site, so search for it. This cat is a natural beauty on its own. It can wonder you. Some of the stuff that this Sphynx can do a lot include warming you in bed at night or sitting on your lap while relaxing.

The Sphynx cat breeder must be looked first in Cape Town if you also resided there. Adopting that particular breed from him is the best choice. They are the ones who understand better concerning the breed. They also comprehend better how to take care of them.
You can find the information regarding the adopting a kitten from the Sphynx cattery in Cape Town, Western Cape on this page.
| | |
| --- | --- |
| Business name | Exposed Sphynx Cattery |
| City | Cape Town |
| State / Province | Western Cape |
| Country | South Africa |
| Phone | +27 82 776 7332 |
| E-mail | [email protected] |
| Web site | sphynx.co.za |
| Self Description | Exposed Sphynx Cattery is internationally registered with the World Cat Federation (WCF), through Cat Association of Southern Africa (CASA). Breeding since 2005. |
What does a Sphynx Kitten need in a home: Safe Carrying, Comfortable Sleeping, Smart Feeding, and a Cozy Litter Box. We tested and selected the best necessary supplies your Sphynx Cats and Kittens need first of all. All of sweet kittens like a delicacy. We selected with love the best of gourmet food for you small naked gremlins.
A Sphynx cat breeder living nearby has its own benefits both for you as well as your Sphynx kitten.
Amazing benefits you will get if local Sphynx cattery is chosen:
You can often visit a local breeder personally as you live nearby
Cats and kittens will stay in a familiar atmosphere
The time required to reach the cattery is very short
Local breeders are much easier available for personal consultations
You save on shipping charges
Local breeders can tell you about the local Sphynx cat fan group
Recommendable Sphynx cat veterinarians in Western Cape are far better known by the local breeders
Advantages for a kitten from a nearby Sphynx cattery:
Stress due to transportation will be avoided
Kittens will be not provided medicine
A Sphynx kitten doesn't spend any time in the quarantine zone
Minimized risks of an accident because of travel
Searching for a Sphynx cat breeder in Western Cape can be hard, but we've done all the hard work for you. We've spent several hours researching to find all the various Sphynx cat breeders in Cape Town, Western Cape and you will find them above.

Sphynx breed can be raised in the cattery in Cape Town, Western Cape in your area. It is pretty possible that you will soon find your Sphynx cat for adoption. Breeders' info can be located above.

Have you found the Sphynx cat breeders in Cape Town, Western Cape or not yet? Sometimes in a year, most of the small catteries are able to produce one or two only. If you're going to adopt a Sphynx kitten or adopt a Sphynx cat, you will have two choices.
First, you may find out from the
regional breeders list
when litters are expected and be placed on a waiting list. Or, just call the breeder who is close to your area.