Do you wanna learn how to locate a Sphynx Cat breeder in your area? Often, searching for one is hard. Thus we have done the Sphynx cat breeder listing. Crucial details are contained in the list such as Facebook page for social presence, URL of site, contact information, organization memberships and more. All of this information will help you select the right Sphynx cat breeder when you're looking to adopt a Sphynx kitten or cat.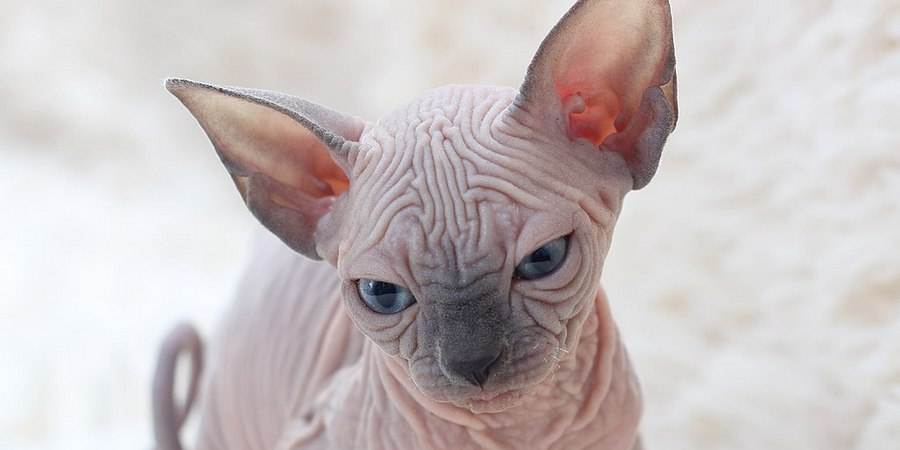 Sphynx cat Breeder in Morwell
You don't need to search further as we possess the best information about the friend you want. Check out our website for more info. This fantastic breed will amaze you. The Sphynx cat loves to lay on your lap, snuggle in bed and definitely will keep you warm through the night.

If you happen to be living in Morwell, Victoria and is wanting to search for a Sphynx cat or kitten to adopt, you must search for the Sphynx cat breeder. These are folks who are the experts in the breed and really comprehend their personality traits and how to nurture them.
Here you could obtain information concerning a Sphynx cat breeder in Morwell and find your Sphynx kitten for adoption.
| | |
| --- | --- |
| Business name | Artnudeveau Sphynx Cats |
| City | Morwell |
| State / Province | Victoria |
| Country | Australia (AU) |
| Phone | 402466798 |
| E-mail | [email protected] |
| Web site | http://www.mohawkcresteds.com |
| Self Description | I'm a hobbiest In country Victoria, (not a commercial breeder) on small acerage, a boutique style Sphynx and Crested breeder, involved in exhibition, with bubs sometimes available. All bubs desexed prior to going to their new families. |
What does a Sphynx Kitten need in a home: Safe Carrying, Comfortable Sleeping, Smart Feeding, and a Cozy Litter Box. We tested and selected the best necessary supplies your Sphynx Cats and Kittens need first of all. All of sweet kittens like a delicacy. We selected with love the best of gourmet food for you small naked gremlins.
Choosing the Sphynx cat breeder near you can give you many advantages for both of the kitten and also the owner.
Selecting a regional Sphynx cattery, you get the following advantages:
You can always go to a local breeder personally as you live nearby
You can observe the cat and kittens in a familiar environment and see important characteristics
It does not take you a long time to get to the cattery
Consultations can be simply scheduled with the local breeders
Shipping expenses are much more cheaper
You get to meet other local breeders with the local Sphynx cat fan group
Local breeders can highly recommend proper Sphynx cat vets in Morwell
What will you get if a kitten is from a regional Sphynx cattery:
Sphynx kitten doesn't need to experience pressure due to travel
No medicine will be offered to a kitten
A Sphynx kitten does not spend any time in the quarantine zone
Reduced risks of an accident because of travel
In the effort of letting your find the Sphynx cat breeder in Victoria easier, we have done the works for you. Finding all of the Sphynx cat breeders in Morwell costed us several hours and efforts to get them accessible above.

Raising kittens of the Sphynx breed can be found in the cattery in Morwell, Victoria. You can now possibly locate the Sphynx kitten you are waiting to adopt. Listed above are the information about the breeder.

Not finding, what you wish with the Sphynx cat breeders in Victoria? Sometimes in a year, most of the small catteries are able to breed 1 or 2 only. If you're wanting to adopt a Sphynx kitten or adopt a Sphynx cat, you have two options.
First, you can find out from the
regional breeders list
when litters are expected and be placed on a waiting list. Or, just call the breeder who is near your location.