Looking for a vet facility for your Sphynx around San Diego? Prior to seeking a vet, you should find out key collection needs. The ideal vet clinic must match some essential conditions described hereafter
What are the Key Characteristics of the good vet medical center
A befitting veterinarian medical center should:
Locate very close to your home, inside a 10-30 minutes drive
Be available 24 hours or take until late, also for immediate situations
Have adequate staff that is ready to offer good quality care
Be nicely prepared. High-quality medical apparatus guarantee the right-time and correct of the diagnosis of your Sphynx cat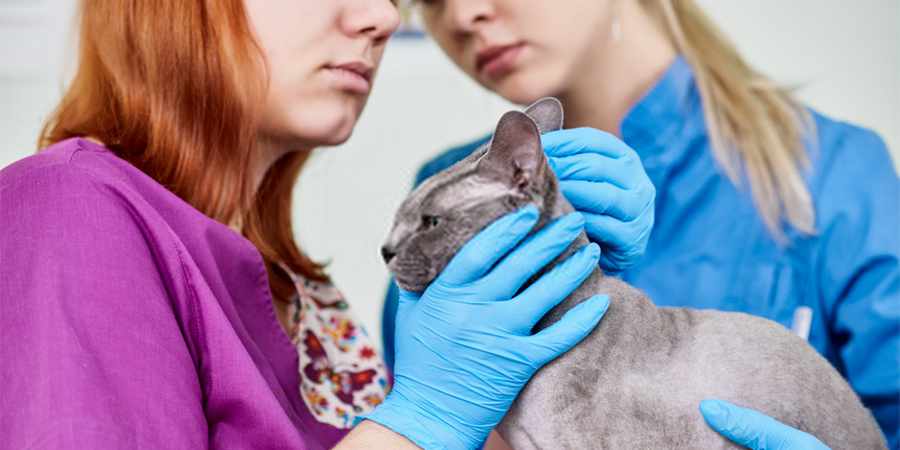 These tips can definitely make your choice simpler. Further to these common tips, look trough the article how to find the apropriate veterinarian for a Sphynx Cat.
In case, you embrace a Sphynx kitten from your cattery situated in San Diego, demand the contacts of the vet who presently takes care of your breeder's cats. The benefits include the following:
To begin with, this vet is already acquainted with your Sphynx kitten, which is always good.
Second of all, the Sphynx cat breeder may hand over the cats to a reputable vet solely.
Finally, the breeder can suggest an effective veterinarian clinic in your town.
Thereby, adopting a Sphynx, you can be prepared for the visit to a veterinary clinic in your area.
Location makes a difference
If you live in San Diego, attempt to decide for your Sphynx cat a veterinarian clinic in your area. This kind of decision will save the necessary time in an emergency plus minimize the delivery hassle.
In the daytime or around the clock?
The chance to contact a veterinary center anytime is necessary, particularly emergency scenarios when a Sphynx cat instantly becomes in poor health. Most contemporary vet clinics are open 24 hours or open late to provide after-hours urgent care, as we indicated within our vet checklist. Most of them are open on week-ends and holidays.
What to do in critical situations
If you don't have a chance to go to your permanent vet clinic for unexpected assistance, find a different one as quickly as you can.
Decide on a seek animal quickly to the veterinarian clinic in San Diego, which can supply emergency help right this moment. Keep in mind that there are hardly any really dangerous cases for your Sphynx.
Business name
Bonita Pet Care Animal Hospital
City
San Diego
ZIP
91902
Addr
5080 Bonita Rd Ste E & F Bonita, CA 91902
Phone
(619) 267-7387
Hours

Mon 9:00 am – 6:00 pm
Tue 9:00 am – 6:00 pm
Wed 9:00 am – 6:00 pm
Thu 9:00 am – 6:00 pm
Fri 9:00 am – 6:00 pm
Sat 9:00 am – 5:00 pm
Sun 9:00 am – 5:00 pm

Web site
bonitapetcareanimalhospital.c
Self Description
Low Cost pet care, Spay and Neuter at County Prices, Orthopedics, Preventative Medicine, Oncology, Home Visits, Ophthalmology, Dermatology, Nutrition.
15 Sphynx cat emergencies, which need instant veterinary consultation and/or treatment:
Unrestrained blood loss or bleeding which doesn't cease within five minutes
Alterations in respiration, lack of breath or constant coughing and/or gagging
Lack of ability to pee or pass feces (stool)
Blood in urine/stool
Just about any injuries to your Sphynx cat's eye(s) or surprising blindness
Ingestion of something poisonous
Lack of stability or seizures
Incapability to move
Broken bone fragments or serious lameness
Intense panic and acute anxiety
Heatstroke
Unrestrained throwing up or diarrhea (greater than two episodes in 24 hours)
Refusal to drink or eat for 24 hours or more
Unconsciousness/coma
Penetrating injuries, deep lacerations or holes
Some other scenarios allow you to plan your visit to the veterinarian clinic essentially with no hurry.