Seeking a veterinarian facility for your Sphynx cat inside Philadelphia? Previous to seeking a veterinary clinic, it is advisable to determine key selection necessities. The best veterinarian clinic must match some substantial conditions described below
What are the Significant Signs of the good vet center
A befitting vet medical center need to:
Locate not too far from your home, within a 15-20 minutes drive
Be open 24 hours or open late, also for critical instances
Have sufficient vets that are able to provide high-quality attention
Be well set up. High-quality healthcare tools assures the right-time and proper of the diagnosing your Sphynx pet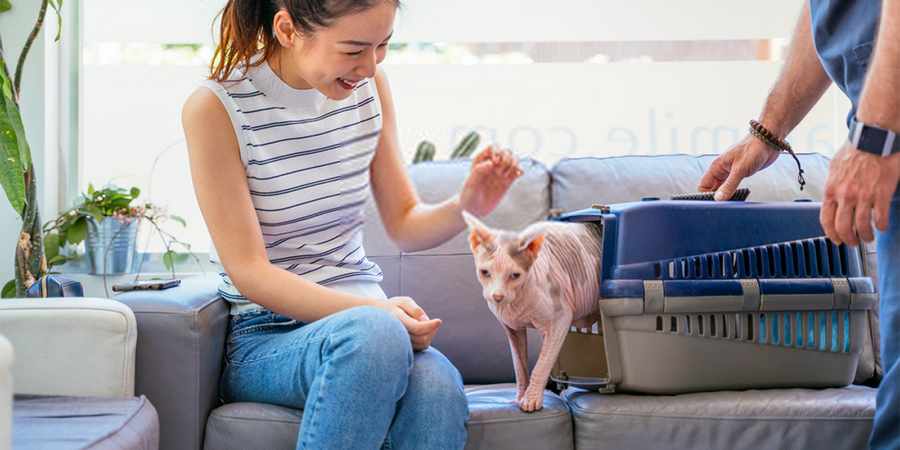 These tips will surely make your choice easier. In addition to these common suggestions, read the article how to select the right veterinarian for a Sphynx Cat.
When you adopt a Sphynx kitten at a cattery located in Philadelphia, ask for the contact details of the vet who presently takes care of your breeder's cats. The advantages are the following:
To start with, this vet has already been familiar with your Sphynx kitten, which is always good.
Second of all, the Sphynx breeder can hand over the cats to a high-quality vet only.
Also, the breeder can recommend a great veterinarian hospital in your area.
As a result, adopting a Sphynx, you will end up ready for the visit to a veterinary center in the area.
Location counts
If you reside in Philadelphia, try to decide for your Sphynx cat a veterinary clinic close to you. This kind of selection will save you the necessary time in a crisis plus reduce the delivery headache.
During the day or around the clock?
The chance to speak to a veterinary center at any time is required, particularly in emergency scenarios when a Sphynx cat all of a sudden becomes sick. Most modern vet medical centers are open 24 hours or open late to offer after-hours urgent treatment, as you can see in our vet listing. A lot of them take pets on week-ends and holidays.
How to proceed in immediate cases
If you don't have a chance to go to your permanent vet clinic for urgent situation aid, find a different one as soon as you are able to.
Opt for a seek animal promptly to the veterinary clinic in Philadelphia, which could supply emergency help right this moment. Bear in mind there are hardly any really dangerous cases for your Sphynx.
Business name
VCA Cat Hospital of Philadelphia
City
Philadelphia
ZIP
19103
Addr
226 S 20th St Philadelphia, PA 19103
Phone
(267) 915-6492
Hours

Mon 7:30 am – 7:00 pm
Tue 7:30 am – 7:00 pm
Wed 7:30 am – 7:00 pm
Thu 7:30 am – 7:00 pm
Fri 7:30 am – 5:00 pm
Sat 8:00 am – 4:00 pm
Sun Closed

Web site
vcahospitals.com/cat-hospital
Self Description
Meet your Local VCA Vets! First exam is only $25! At VCA, your pet's health is our top priority and excellent service is our goal. We treat each pet knowing it is an extension of
15 Sphynx cat disasters, that require instant veterinary examination and/or treatment:
Uncontrolled blood loss or bleeding that does not stop within 5 minutes
Alterations in respiration, lack of breath or constant coughing and/or gagging
Incapacity to urinate or pass feces (stool)
Blood in urine/stool
Any kind of injuries to your Sphynx's eye(s) or unanticipated blindness
Ingestion of something dangerous
Loss of balance or seizures
Incapability to move
Broken bones or significant lameness
Severe anxiety and panic
Heatstroke
Uncontrolled nausea or diarrhea (greater than two episodes in 24 hours)
Refusal to consume or eat for 24 hours or more
Unconsciousness/coma
Infiltrating wounds, deep lacerations or holes
Some other circumstances assist you to schedule your trip to the vet center essentially without a hurry.