Looking for a vet clinic for your Sphynx inside Las Vegas? Before seeking an animal medical practitioner, it is advisable to determine key range necessities. The right veterinary medical center should fit some essential features described hereafter
What are the Significant Attributes of the right veterinarian clinic
An acceptable veterinary medical center ought to:
Locate not far from your house, within a 15-20 minutes drive
Be available 24 hours or open late, also for critical situations
Have satisfactory staff that is able to offer high-quality care
Be well geared up. High-quality healthcare tools assures the right-time and correct of the diagnosing your Sphynx pet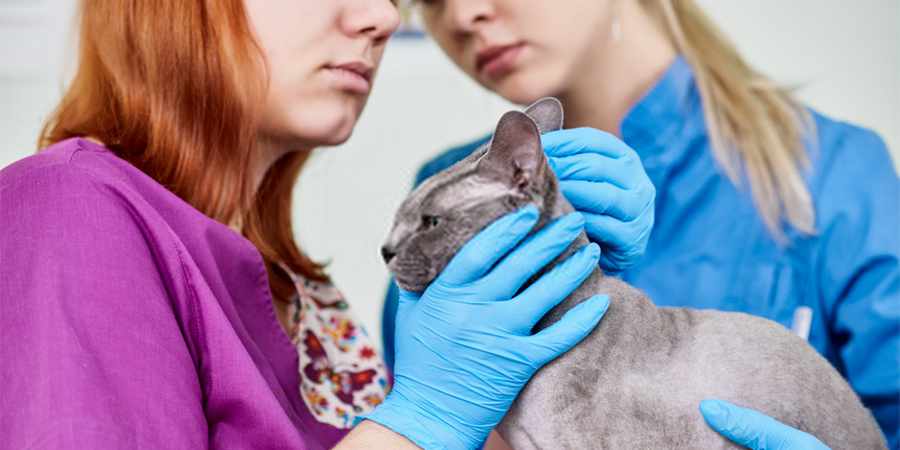 These bits of advice can surely make your option easier. In addition to these common recommendations, read the info how to select the best vet for your Sphynx.
If you adopt a Sphynx kitten from your cattery found in Las Vegas, demand the contacts of the veterinary who presently takes care of your breeder's cats. The advantages include the following:
Firstly, this veterinarian is definitely familiar with your Sphynx kitten, which is always beneficial.
Second of all, the Sphynx cat breeder may hand over the cats to a reputable veterinary solely.
Finally, the breeder can suggest a fantastic vet center near you.
Thereby, adopting a Sphynx kitten, you will end up prepared for the visit to a veterinary center in your area.
Location counts
If you live in Las Vegas, attempt to choose for your Sphynx cat a veterinary clinic close to you. Such a decision helps you to save the required time in a crisis as well as minimize the delivery headache.
In the daytime or around the clock?
The opportunity to contact a veterinarian clinic anytime is essential, especially in emergency cases when a Sphynx cat instantly becomes in poor health. Most up-to-date vet clinics are available 24 hours or open late to supply after-hours urgent care, as you can see in our vet record. A lot of them are open on week-ends and holidays.
How to proceed in critical cases
If you do not possess a way to go to your permanent vet clinic for unexpected assistance, find another one as soon as you can.
Opt for a seek animal quickly to the veterinary clinic in Las Vegas, which may offer emergency help at this time. Keep in mind there are not many really dangerous cases for your pet.
Business name
Rainbow Animal Hospital
City
Las Vegas
Addr
244 S Rainbow Blvd Las Vegas, NV 89145
Phone
(702) 363-1300
Hours

Mon 7:00 am – 6:00 pm
Tue 7:00 am – 6:00 pm
Wed 7:00 am – 6:00 pm
Thu 7:00 am – 6:00 pm
Fri 7:00 am – 6:00 pm
Sat 8:00 am – 5:00 pm
Sun 8:00 am – 5:00 pm

Web site
rainbowanimalhospital.com
Self Description
About Us Rainbow Animal Hospital is a full-service veterinary medical facility, located in Las Vegas, Nevada. The professional and experienced veterinarians at Rainbow Animal
15 Sphynx cat urgent matters, which need immediate veterinary consultation and/or treatment:
Unrestrained bleeding or bleeding that doesn't cease within a few minutes
Changes in respiration, difficulty breathing or constant coughing and/or gagging
Inability to urinate or pass feces (stool)
Blood in urine/stool
Any injuries to your cat's eye(s) or unexpected loss of sight
Ingestion of anything poisonous
Loss of stability or seizures
Lack of ability to move
Fractured bone fragments or extreme lameness
Excessive panic and acute anxiety
Heatstroke
Uncontrolled vomiting or diarrhea (more than two attacks in 24 hours)
Refusal to drink or feed on for 24 hours or more
Unconsciousness/coma
Infiltrating injuries, heavy lacerations or punctures
Some other circumstances permit you to schedule your visit to the veterinary hospital more or less with no hurry.