Seeking a veterinarian clinic for your Sphynx cat around Dallas? Before searching for a veterinary clinic, it is advisable to determine key choice needs. The right veterinarian medical center need to match some significant conditions described below
What are the Key Characteristics of the right veterinary clinic
An appropriate veterinary center should:
Locate not far from your house, within a 10-30 minutes drive
Be open 24 hours or take until late, also for immediate cases
Have as much as necessary vets that are able to offer high-quality care
Be perfectly outfitted. High-quality health-related gear assures the right-time and proper of the diagnosis of your Sphynx cat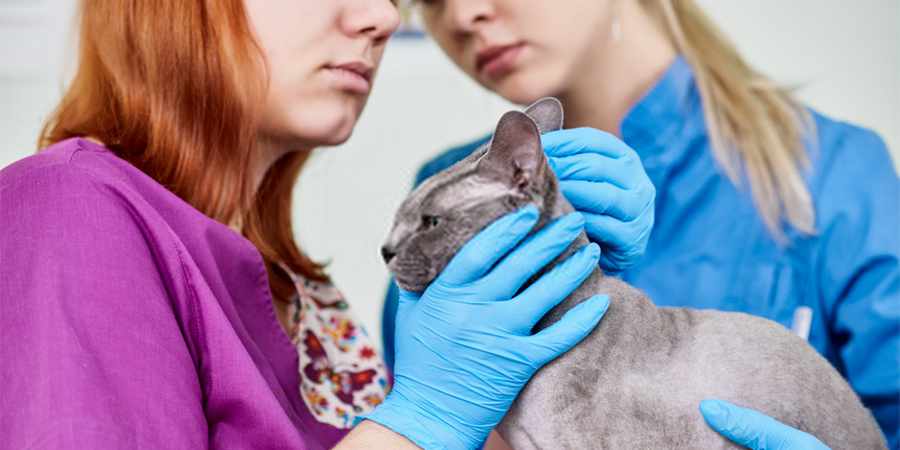 These bits of advice can surely make your option simpler. In addition to these common suggestions, pay attention to the info how to choose the apropriate vet for a Sphynx Cat.
In case, you embrace a Sphynx kitten from a cattery located in Dallas, ask for the contact details of the veterinarian who already manages your breeder's cats. The benefits include the following:
To start with, this veterinary surgeon is already acquainted with your Sphynx kitten, and it is always beneficial.
Secondly, the Sphynx cat breeder will hand over the cats to a reputable veterinarian solely.
Also, the breeder can suggest a good vet clinic in your area.
As a result, adopting a Sphynx, you can be ready for the check out to a veterinarian clinic in your town.
Location matters
If you live in Dallas, attempt to choose for your Sphynx cat a vet clinic in your area. Such a choice helps you to save the required time in a crisis plus lessen the delivery hassle.
Throughout the day or around the clock?
The ability to talk to a vet clinic anytime is required, especially in emergency cases when a Sphynx cat quickly becomes in poor health. Most contemporary vet hospitals are open 24 hours or take until late to provide after-hours immediate treatment, as you can see inside our vet record. A lot of them take pets on week-ends and holidays.
What to do in urgent instances
If you do not possess a way to see your permanent vet clinic for emergency aid, find a different one as quickly as you can.
Choose a seek animal right away to the veterinary clinic in Dallas, which may supply emergency assistance right now. Remember that there are few really dangerous situations for your Sphynx.
Business name
Abrams Forest Veterinary Clinic
City
Dallas
ZIP
75243
Addr
9605 Abrams Rd Dallas, TX 75243
Phone
(214) 553-8033
Hours

Mon 7:00 am – 7:00 pm
Tue 7:00 am – 7:00 pm
Wed 7:00 am – 7:00 pm
Thu 7:00 am – 7:00 pm
Fri 7:00 am – 7:00 pm
Sat 8:00 am – 3:00 pm
Sun 2:00 pm – 5:00 pm

Web site
abramsforestvetclinic.com
Self Description
Small animal veterinary medicine
15 Sphynx cat emergencies, which need instant veterinary assessment and/or care:
Uncontrolled hemorrhaging or bleeding that doesn't stop within 5 minutes
Modifications in respiration, lack of breath or constant coughing and/or gagging
Lack of ability to pee or pass feces (stool)
Blood in urine/stool
Any kind of injuries to your cat's eye(s) or quick loss of sight
Ingestion of anything toxic
Lack of balance or seizures
Incapability to move
Broken bones or significant lameness
Severe anxiety and panic
Heatstroke
Unrestrained nausea or looseness of the bowels (more than two episodes in 24 hours)
Rejection to drink or eat for 24 hours or more
Unconsciousness/coma
Infiltrating wounds, heavy lacerations or punctures
Other situations enable you to schedule your trip to the veterinary center essentially without a hurry.