Are you in search of a Sphynx Cat breeder who is respectable and not far away from you? Frequently, locating one is difficult. This is precisely how we can assist you. The listing has required data such as contact information, URL of a website, a social presence like Facebook and others. The best information you get can help you much in figuring out the right Sphynx kitten breeder, who has a Sphynx cat for adoption.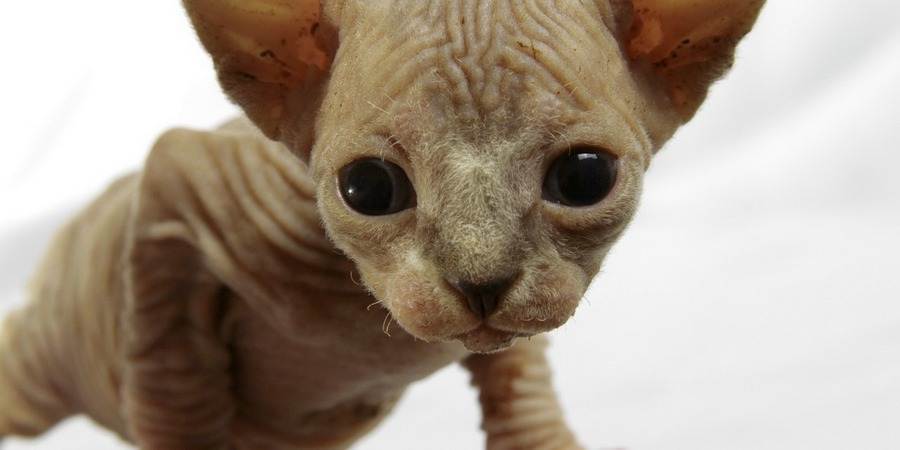 Sphynx cat Breeder in Wisconsin (WI)
If you are searching for a warm adoring companion, look no further. Take a look at our website for more details. It's mesmerizing to own this wonderful breed. The Sphynx cat wants to lay on your lap, snuggle in bed and definitely will make you stay warm during the night.

The Sphynx cat breeder must be viewed first in Wisconsin (WI) when you also resided there. Adopting that breed from him is the best option. These are folks who specialize in the breed and really know their nature and how to nurture them.
You can find the information about the adopting a kitten from the Sphynx cat breeder in New Berlin, Wisconsin (WI) on this website.
| | |
| --- | --- |
| Business name | Scheherazade Sphynx Cattery |
| City | New Berlin |
| State / Province | Wisconsin (WI) |
| Country | USA |
| ZIP | 53151 |
| Phone | (262) 271-1729 |
| E-mail | [email protected] |
| Web site | https://www.sphynx-cattery.com/ |
| Self Description | My Name is Kristen Leedom. I've been breeding sphynx for 22 years. I was born an animal lover. As a child I was able to connect with animals better then people. |
What does a Sphynx Kitten need in a home: Safe Carrying, Comfortable Sleeping, Smart Feeding, and a Cozy Litter Box. We tested and selected the best necessary supplies your Sphynx Cats and Kittens need first of all. All of sweet kittens like a delicacy. We selected with love the best of gourmet food for you small naked gremlins.
A Sphynx cat breeder residing nearby has its own advantages both for you as well as your Sphynx kitten.
Local Sphynx cattery – benefits of picking the locals
You can usually go to a local breeder personally as you live nearby
You can see the cat and kittens in a familiar environment and see essential features
Getting at the cattery does not need much time
Personal meetings with the local breeders are quickly done
Delivery is less expensive given that it's nearby place
Local Sphynx cat association consists of local breeders you can meet
Local breeders can highly recommend proper Sphynx cat veterinarians in New Berlin, Wisconsin (WI)
Advantages for a kitten from a local Sphynx cattery:
Sphynx kitten doesn't need to experience pressure due to travel
Pills are unnecessary to kittens
A quarantine process is not necessary for a Sphynx kitten
Reduced risks of an accident because of travel
Finding a Sphynx cat breeder in New Berlin, Wisconsin (WI) can be hard, but we have done all the hard work for you. We've invested several hours investigating to find all the various Sphynx cat breeders in New Berlin and you will find them above.

Sphynx breed can be reared in the cattery in New Berlin in your area. Adopting the Sphynx kitten you are searching to adopt can probably occur. Breeders' contact info can now be found above.

Still have not located the Sphynx cat breeders in Wisconsin (WI)? At times this occurs as most tiny catteries just have 1 or 2 litters per year. If you're wanting to adopt a Sphynx kitten or adopt a Sphynx cat, you will have two choices.
First is to contact the breeder you found
on the list
and inquire them to list you and learn when will the litters be available. Or another choice is to call the breeder in your neighborhood.