Are you searching for a Sphynx Cat breeder who is respectable and not far away from you? Often it could be difficult. For that reason, we have made a listing for you. It consists of all important data including a site link, contact info, a Facebook page, memberships to groups, and much more. All of this data will let you select the right Sphynx cat breeder when you are planning to adopt a Sphynx kitten or cat.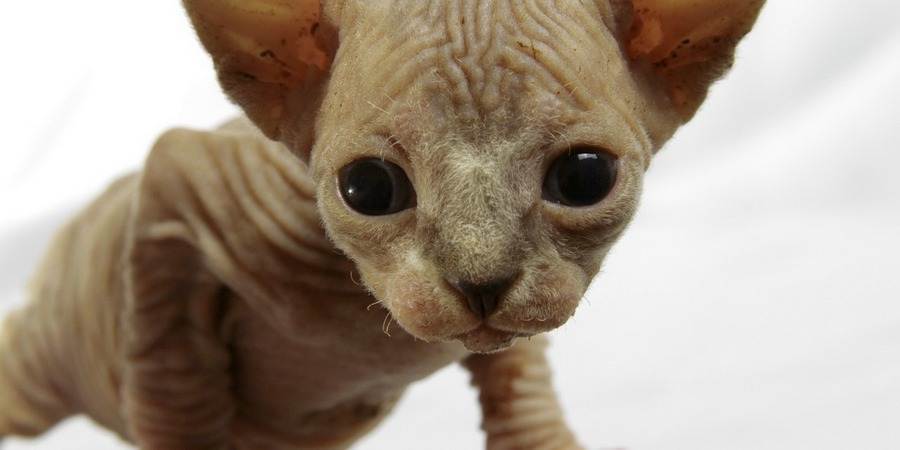 Sphynx cat Breeder located in Poughkeepsie
You don't need to look further as we possess the right info about the companion you want. Our website can offer what you need. Check it through. This amazing cat will amaze you. You will really like this Sphynx breed. It can cuddle in bed, warm you at night or can lay on your lap.

The Sphynx cat breeder should be looked first in Poughkeepsie, New York (NY) should you also lived there. Adopting that particular breed from him is the best choice. They are skilled on how to take care and understand better the qualities and personality of this breed.
Here you are able to acquire details about a Sphynx cat breeder in Poughkeepsie, New York (NY) and find your Sphynx kitten for adoption.
| | |
| --- | --- |
| Business name | Kristen |
| City | Poughkeepsie |
| State / Province | New York (NY) |
| Country | USA |
| Phone | (845) 416-4050 |
| E-mail | |
| Web site | |
| Self Description | |
What does a Sphynx Kitten need in a home: Safe Carrying, Comfortable Sleeping, Smart Feeding, and a Cozy Litter Box. We tested and selected the best necessary supplies your Sphynx Cats and Kittens need first of all. All of sweet kittens like a delicacy. We selected with love the best of gourmet food for you small naked gremlins.
A Sphynx cat breeder living nearby has its own advantages both for you as well as your Sphynx kitten.
Amazing benefits you will get if local Sphynx cattery is chosen:
You can often go to a local breeder personally since you live nearby
You can observe the cat and kittens in a familiar atmosphere and find out significant capabilities
Getting at the cattery doesn't need much time
Consultations can be simply scheduled with the local breeders
You save on shipping expenses
Local breeders can introduce you to the local Sphynx cat fan community
Local breeders can recommend proper Sphynx cat veterinarians in Poughkeepsie
What will you have if a kitten is from a regional Sphynx cattery:
Sphynx kitten does not have to experience pressure because of travel
Kittens will be not provided medicine
A Sphynx kitten does not spend any time in the quarantine zone
Reduced risks of an accident due to travel
Looking for a Sphynx cat breeder in New York (NY) can be difficult, but we have done all the hard work for you. We've invested hours investigating to find all the different Sphynx cat breeders in New York (NY) and you will find them above.

Sphynx breed can be raised in the cattery in Poughkeepsie in your area. It is quite feasible that you'll soon find your Sphynx cat for adoption. Breeders' contact info can now be located above.

Still haven't located the Sphynx cat breeders in New York (NY)? Often this takes place as most little catteries only have 1 or 2 litters per year. You can decide on the 2 choices to go when deciding to adopt a Sphynx cat or kitten.
First, you can discover from the
detailed breeders list
when litters are anticipated and be put on a waiting list. Or another choice is to call the breeder in your neighborhood.