How to get a respectful Sphynx Cat breeder nearby? It is oftentimes difficult to locate one. This is precisely how we can assist you. The checklist has required details like contact information, URL of a website, a social presence like Facebook and many others. The best data you will get can help you much in identifying the right Sphynx kitten breeder, who offers a Sphynx cat for adoption.
Sphynx cat Breeder near West Monroe
Don't look further, we could give the loving companion you would like. Take a look at our website for details. It's mesmerizing to have this lovely breed. The Sphynx cat loves to lay on your lap, snuggle in bed and definitely will keep you warm during the night.

The Sphynx cat breeder should be looked first in West Monroe should you also resided there. Adopting that particular breed from him is the best option. They are skilled on how to take care and understand better the attributes and personality of this certain breed.
Here you could obtain details regarding a Sphynx cat breeder in West Monroe, Louisiana (LA) and choose your Sphynx kitten for adoption.
| | |
| --- | --- |
| Business name | Skinsation Sphynx |
| City | West Monroe |
| State / Province | Louisiana (LA) |
| Country | USA |
| Phone | (318)348-4262 |
| E-mail | [email protected] |
| Web site | skinsationsphynx.com |
| Self Description | We are a family cattery in Louisiana focusing solely on the rare & exquisite breed of the hairless Sphynx. Our foremost dedication is to our cats and their well-being, making sure each is healthy, clean, an integrated part of our household, and given lots of attention and love daily. We are dedicated to the physical and emotional stability of our Sphynx. |
What does a Sphynx Kitten need in a home: Safe Carrying, Comfortable Sleeping, Smart Feeding, and a Cozy Litter Box. We tested and selected the best necessary supplies your Sphynx Cats and Kittens need first of all. All of sweet kittens like a delicacy. We selected with love the best of gourmet food for you small naked gremlins.
To be a person who owns an attractive Sphynx kitten is much a great deal and more simpler if the Sphynx cat breeder is just found near you.
Local Sphynx cattery – benefits of picking the locals
Living nearby let you visit the local breeder at any time
You can observe the cat and kittens in a familiar atmosphere and discover significant characteristics
The time needed to reach the cattery is very short
Consultations can easily be scheduled with the local breeders
Delivery costs are a lot cheaper
You get to meet other local breeders with the local Sphynx cat fan group
Local breeders know and can tell you about Sphynx cat vets in West Monroe who they trust too
Advantages of obtaining a kitten from a local Sphynx cattery:
Stress due to transportation will be prevented
Kittens will not get medicine
A quarantine procedure is not required to a Sphynx kitten
Reduced risks of an accident due to travel
We made your work of finding the Sphynx cat breeder in West Monroe, Louisiana (LA) easier. We performed all the works for you. Finding all of the Sphynx cat breeders in Louisiana (LA) costed us several hours and efforts to have them accessible above.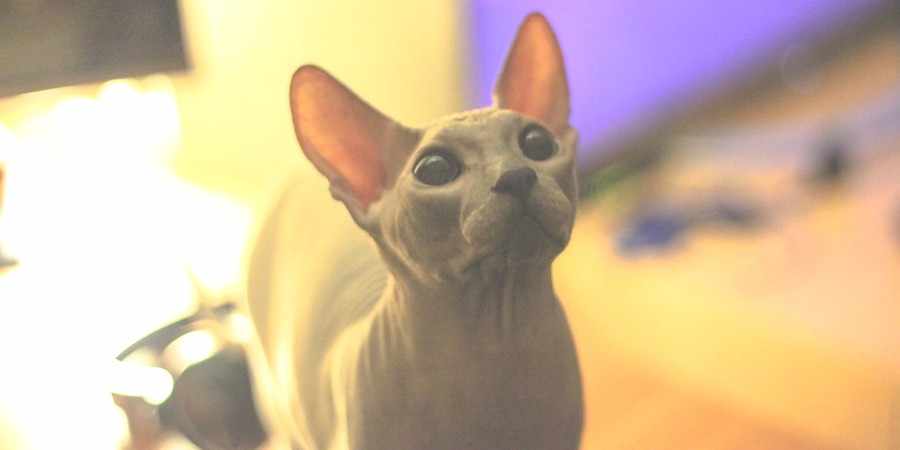 Rearing kittens of the Sphynx breed can be seen in the cattery in West Monroe, Louisiana (LA). It is quite possible that you will very soon find your Sphynx cat for adoption. Above are the contact infomation of the breeder.

Have you located the Sphynx cat breeders in Louisiana (LA) or not yet? Sometimes this occurs as most tiny catteries just have 1 or 2 litters per year. If you're wanting to adopt a Sphynx kitten or adopt a Sphynx cat, you will have two choices.
First option is to recognize from the
comprehensive catteries list
when litters are to be anticipated and ask them to place you on the waiting list. Or another choice is to get in touch with the breeder near you.