Do you wanna know how to find a Sphynx Cat breeder in your area? Occasionally it could be difficult. Thus we have done the Sphynx cat breeder listing. The list has required data like contact information, URL of a web page, a social presence like Facebook or Twitter and others. All of this information will let you pick the best Sphynx cat breeder when you are trying to adopt a Sphynx kitten or cat.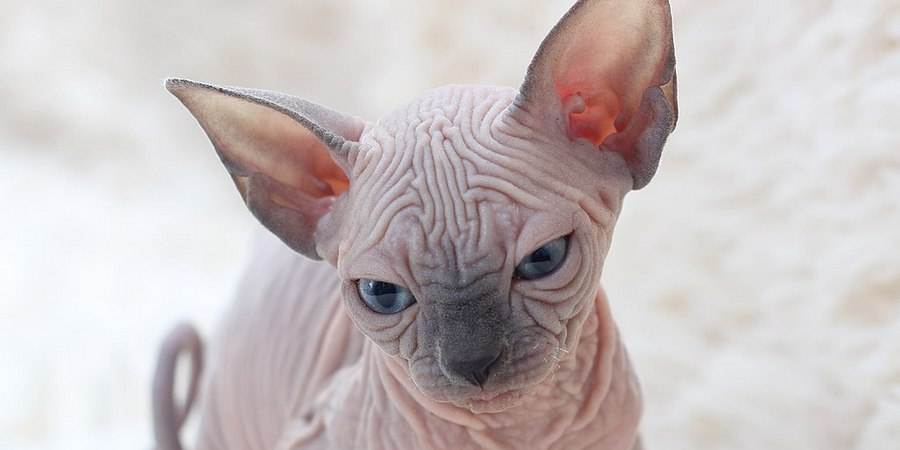 Sphynx cat Breeder near New Whiteland, Indiana (IN)
Don't look further, we could provide the loving pet you want. Look at our website for additional information. It's mesmerizing to own this wonderful breed. You will love this Sphynx breed. It can snuggle in bed, warm you through the night or can lay on your lap.

If you are now living in Indiana (IN) and you're trying to adopt a Sphynx kitten or cat, your very best option is to go to a Sphynx cat breeder. They specialize on how to take care and understand better the traits and personality of this breed.
You will find the information regarding the adopting a pet from the Sphynx cat breeder in New Whiteland on this site.
| | |
| --- | --- |
| Business name | Wrinkles of Love |
| City | New Whiteland |
| State / Province | Indiana (IN) |
| Country | USA |
| Phone | 317-534-2797 |
| E-mail | [email protected] |
| Web site | wrinklesoflove.com |
| Self Description | Wrinkles of Love specializes in raising wonderful, healthy, sociable Sphynx kittens. We usually (sometimes there are surprises!) try to raise one to two litters at a time to ensure each kitten gets the time and attention they need to be a great pet in a new home! |
What does a Sphynx Kitten need in a home: Safe Carrying, Comfortable Sleeping, Smart Feeding, and a Cozy Litter Box. We tested and selected the best necessary supplies your Sphynx Cats and Kittens need first of all. All of sweet kittens like a delicacy. We selected with love the best of gourmet food for you small naked gremlins.
A Sphynx cat breeder living nearby has many advantages for both you and your Sphynx kitten.
Benefits you get if local Sphynx cattery is selected:
You can always visit a local breeder personally because you live nearby
You can see the cat and kittens in a familiar environment and find out significant features
It doesn't take you a very long time to get to the cattery
Consultations can easily be scheduled with the local breeders
You save on delivery costs
Local Sphynx cat association contains local breeders you can possibly meet
Recommendable Sphynx cat veterinarians in New Whiteland are much better known by the local breeders
Benefits for a kitten from a nearby Sphynx cattery:
Sphynx kitten doesn't have to experience stress because of travel
Drugs are unneeded to kittens
A Sphynx kitten doesn't spend any time in the quarantine zone
The risks of an accident because of transportation is minimized
We made your job of finding the Sphynx cat breeder in New Whiteland much easier. We did all the works for you. We've spent hours researching to find all of the different Sphynx cat breeders in New Whiteland, Indiana (IN) and you can find them above.

The cattery in New Whiteland is breeding kittens of the Sphynx breed. You can now probably locate the Sphynx kitten you are waiting to adopt. Breeders' info can be found above.

Not finding, what you wish with the Sphynx cat breeders in New Whiteland, Indiana (IN)? Often this occurs as most small catteries only have 1 or 2 litters per year. You will have two options in case you intend to adopt a Sphynx cat or kitten.
First is to contact the breeder you found
on the list
and inquire them to list you and recognize when will the litters be available. Or, you can call breeders in some other places near you.