Do you want to know how to look for a Sphynx Cat breeder in your neighborhood? Frequently, finding one is a challenge. Because of that, we have made a listing for you. The listing has required data like contact details, URL of a web page, a social presence such as Facebook or Twitter and others. You may then surely discover the Sphynx kitten you're looking for from a good Sphynx cat breeder.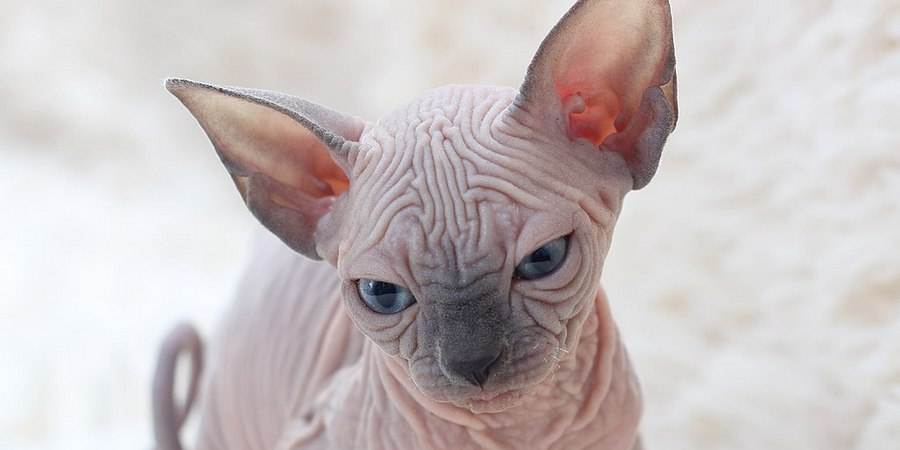 Sphynx cat Breeder in San Francisco, California (CA)
Don't look further, we could give the loving pet you want. Look at our website for more details. This cat is a natural beauty on its own. It can amaze you. You will really like this Sphynx breed. It can snuggle in bed, warm you at night or can lay on your lap.

The Sphynx cat breeder should be viewed first in San Francisco should you also lived there. Adopting that breed from him is the best option. These are folks who specialize in the breed and also know their nature and how to nurture them.
You will find the information regarding the adopting a pet from the Sphynx cat breeder in San Francisco, California (CA) on this site.
| | |
| --- | --- |
| Business name | Satinkitty |
| City | San Francisco |
| State / Province | California (CA) |
| Country | USA |
| Phone | 408-254-4833 |
| E-mail | [email protected] |
| Web site | http://www.satinkitty.com |
| Self Description | Written sales contract with written health guarantee. Veterinary health certificate provided at time of sale. FeLV and FIV negative. Tortoiseshell, red tabby, black, black and white bicolor, blue mackerel tabby, blue and white bicolor, blue. Also Arizona. We have no kittens available at this time. |
What does a Sphynx Kitten need in a home: Safe Carrying, Comfortable Sleeping, Smart Feeding, and a Cozy Litter Box. We tested and selected the best necessary supplies your Sphynx Cats and Kittens need first of all. All of sweet kittens like a delicacy. We selected with love the best of gourmet food for you small naked gremlins.
To become a person who owns an attractive Sphynx kitten is significantly a great deal and more simpler if the Sphynx cat breeder is just situated in your area.
Amazing benefits you get if local Sphynx cattery is selected:
Living nearby let you go to the local breeder at any time
Cats and kittens will stay in a familiar environment
It does not take you a long time to get to the cattery
Consultations can easily be scheduled with the nearby breeders
Delivery is inexpensive considering that it's nearby place
You get to meet other local breeders through the local Sphynx cat fan group
Recommendable Sphynx cat vets in San Francisco are much better known by the local breeders
Advantages of acquiring a kitten from a local Sphynx cattery:
Stress due to transportation will be prevented
Kittens will not receive medicine
A Sphynx kitten will not undergo a quarantine zone
The accident risks throughout transportation are reduced
Looking for a Sphynx cat breeder in San Francisco, California (CA) can be tough, but we've done all of the work for you. A lot of hours were invested in finding all these Sphynx cat breeders in California (CA) and you can come across all them here now.

The cattery in California (CA) is breeding kittens of the Sphynx breed. Now you may possibly find the Sphynx kitten you are searching to adopt. Here are the contacts of the breeders.

Not finding, what you wish with the Sphynx cat breeders in San Francisco, California (CA)? At times this happens as most little catteries just have 1 or 2 litters per year. If you're trying to adopt a Sphynx kitten or adopt a Sphynx cat, you have two options.
First option is to know from the
regional breeders list
when litters are to be anticipated and ask them to place you on the waiting list. Or, you can contact breeders in some other locations in your area.