Do you wanna learn how to look for a Sphynx Cat breeder near you? Generally, locating one is difficult. Thus we've done the Sphynx cat breeder list. It possesses all essential information including a site link, contact information, a Facebook page, memberships to organizations, and even more. You can then surely get the Sphynx cat you're looking for from a good Sphynx cat breeder.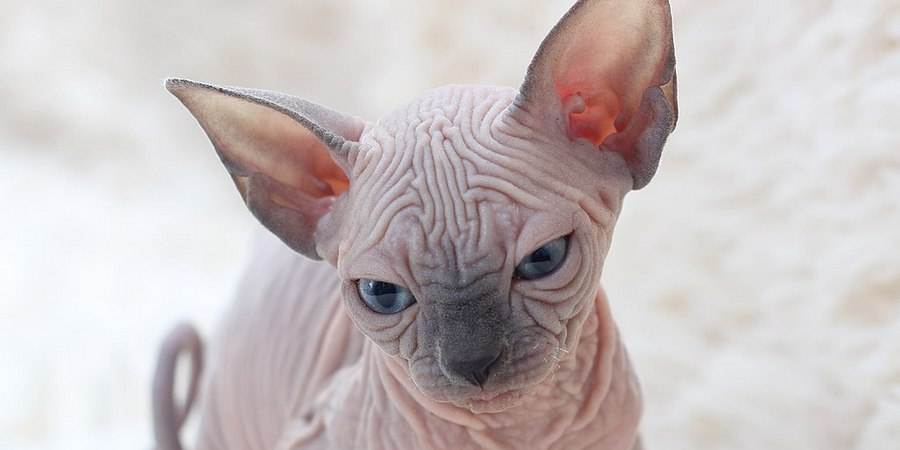 Sphynx cat Breeder near Tucson
When you are looking for a warm loving buddy, look no further. Look at our site for additional information. This great cat will mesmerize you. The Sphynx cat likes to lay on your lap, snuggle in bed and definitely will keep you warm through the night.

If you are in Tucson, Arizona (AZ) and you're trying to adopt a Sphynx kitten or cat, your very best choice is to go to a Sphynx cat breeder. They are the ones who understand better concerning the breed. They also comprehend better how to care for them.
Information about the Sphynx cat breeders in Tucson who provide kitten for adoption can be located here.
| | |
| --- | --- |
| Business name | Desert Sphynx |
| City | Tucson |
| State / Province | Arizona (AZ) |
| Country | USA |
| Phone | (520)730-0387 |
| E-mail | [email protected] |
| Web site | desertsphynx.com |
| Self Description | We are a small cattery located in Tucson, Arizona. We love, love, love the Sphynx breed of cats. We are firm believers that Sphynx cats are the most unique, loveable, entertaining and enjoyable cat you could ever own. |
What does a Sphynx Kitten need in a home: Safe Carrying, Comfortable Sleeping, Smart Feeding, and a Cozy Litter Box. We tested and selected the best necessary supplies your Sphynx Cats and Kittens need first of all. All of sweet kittens like a delicacy. We selected with love the best of gourmet food for you small naked gremlins.
Choosing the Sphynx cat breeder near you can give you many advantages for both of the kitten and the owner.
Local Sphynx cattery – benefits of picking the locals
You can always go to a local breeder personally as you live nearby
You can observe the cat and kittens in a familiar atmosphere and find out crucial characteristics
The time required to reach the cattery is just very short
Local breeders are easier available for personal consultations
Shipping costs are a lot cheaper
Local breeders can introduce you to the local Sphynx cat fan group
Recommendable Sphynx cat veterinarians in Tucson, Arizona (AZ) are much better known by the local breeders
Advantages of obtaining a kitten from a local Sphynx cattery:
Sphynx kitten doesn't need to experience pressure due to travel
Kittens will be not provided medicine
A quarantine procedure is not required to a Sphynx kitten
The risks of an accident because of transportation is minimized
We made your work of finding the Sphynx cat breeder in Tucson much easier. We did all the works for you. A lot of hours were invested in finding these Sphynx cat breeders in Tucson, Arizona (AZ) and you may come across all them here today.

The cattery in Tucson, Arizona (AZ) is breeding kittens of the Sphynx breed. Adopting the Sphynx kitten you are looking to adopt can perhaps happen. Listed above are the contacts of the breeder.

Still have not found the Sphynx cat breeders in Arizona (AZ)? Often this occurs as most little catteries only have 1 or 2 litters per year. You will have two choices in case you choose to adopt a Sphynx cat or kitten.
First, you can discover from the
full catteries list
when litters are expected and be placed on a waiting list. Or, you can get in touch with breeders in other locations in your neighborhood.