Are you looking for a Sphynx Cat breeder who is friendly and not far away from you? It is often very difficult to locate one. This is just how we can help you. Important details are included in the list like Facebook page for social presence, URL of web page, contact info, organization memberships and other. You may then surely get the Sphynx cat you are looking for from a respectable Sphynx cat breeder.
Sphynx cat Breeder near Bedford
Don't look further, we could give the loving pet you are looking for. More information is given on our website, so look for it. This cat is a beauty by itself. It can wonder you. The Sphynx cat wants to lay on your lap, cuddle in bed and definitely will make you stay warm through the night.

If you happen to be living in Bedford and is attempting to find a Sphynx cat or kitten to adopt, you have to try to find the Sphynx cat breeder. They are skilled on how to take good care and understand better the attributes and personality of this certain breed.
Information regarding the Sphynx cat breeders in East of England who offer kitten for adoption can be located here.
| | |
| --- | --- |
| Business name | Phatpaws |
| City | Bedford |
| State / Province | East of England |
| Country | UK |
| Phone | 7773224542 |
| E-mail | |
| Web site | phatpaws.com |
| Self Description | I am located in in Bedford. My aim is to provide healthy kittens to very loving homes. I believe that temperament is all. I wish to provide as much information and support to new owners as possibl |
What does a Sphynx Kitten need in a home: Safe Carrying, Comfortable Sleeping, Smart Feeding, and a Cozy Litter Box. We tested and selected the best necessary supplies your Sphynx Cats and Kittens need first of all. All of sweet kittens like a delicacy. We selected with love the best of gourmet food for you small naked gremlins.
To become a person who owns a beautiful Sphynx kitten is significantly a great deal and more simpler if the Sphynx cat breeder is just situated in your neighborhood.
Local Sphynx cattery – benefits of selecting the locals
Living nearby can let you go to the local breeder anytime
Cats and kittens will live in a familiar atmosphere
Getting to the cattery doesn't need much time
Consultations can be simply scheduled with the local breeders
You save on delivery bills
You can meet other local breeders with the local Sphynx cat fan community
Local breeders know and can tell you about Sphynx cat veterinarians in Bedford who they trust too
What will you have if a kitten is from a local Sphynx cattery:
A Sphynx kitten doesn't endure stress when sent from a remote area
Medicaments are unneeded to kittens
A quarantine procedure is not necessary for a Sphynx kitten
The accident risks throughout transport are minimized
Searching for a Sphynx cat breeder in East of England can be difficult, but we've done all the work for you. We've invested hours researching to find all of the various Sphynx cat breeders in East of England and you could find them above.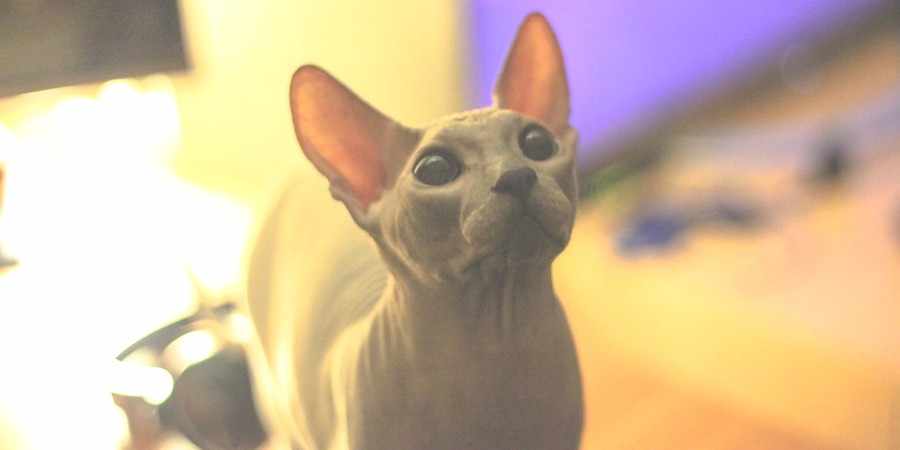 Rearing kittens of the Sphynx breed can be located in the cattery in East of England. You can now probably locate the Sphynx kitten you are going to adopt. Listed above are the contacts of the breeders.

Have you found the Sphynx cat breeders in East of England or not yet? Sometimes in a year, almost all of the small catteries are able to breed 1 or 2 only. You have two options should you decide to adopt a Sphynx cat or kitten.
First choice is to learn from the
comprehensive breeders list
when litters are to be expected and ask them to put you on the waiting list. Or another choice is to call the breeder in your neighborhood.