How to find a respectful Sphynx Cat breeder nearby? Often, locating one is a challenge. Because of that, we have created a list for you. The list has required info like contact information, URL of a site, a social presence like Facebook or Twitter and many others. You may then surely discover the Sphynx cat you are looking for from a good Sphynx cat breeder.
Sphynx cat Breeder near Edmonton, Alberta (AB)
If you are searching for a warm adoring buddy, look no further. Take a look at our site for more info. It's mesmerizing to get this wonderful breed. The Sphynx cat wants to lay on your lap, snuggle in bed and will keep you warm through the night.

If you happen to be residing in Edmonton, Alberta (AB) and is wanting to find a Sphynx cat or kitten to adopt, you have to look for the Sphynx cat breeder. They are skilled on how to take care and know more about the qualities and personality of this particular breed.
You can find the information regarding the adopting a pet from the Sphynx cat breeder in Edmonton on this site.
| | |
| --- | --- |
| Business name | Skinisin Cattery |
| City | Edmonton |
| State / Province | Alberta (AB) |
| Country | Canada (CA) |
| Phone | 780-218-9987 |
| E-mail | [email protected] |
| Web site | skinisincattery.com |
| Self Description | We are an Annually HCM Scanning Cattery |
What does a Sphynx Kitten need in a home: Safe Carrying, Comfortable Sleeping, Smart Feeding, and a Cozy Litter Box. We tested and selected the best necessary supplies your Sphynx Cats and Kittens need first of all. All of sweet kittens like a delicacy. We selected with love the best of gourmet food for you small naked gremlins.
A Sphynx cat breeder residing nearby has many positive aspects both for you and your Sphynx kitten.
Local Sphynx cattery – advantages of selecting the locals
You can visit anytime you need the assistance of the local breeder in case you are close to him
Cats and kittens will stay in a familiar environment
Getting to the cattery does not need much time
Local breeders are easier accessible for personal consultations
Shipping is cheaper given that it's nearby place
Local breeders can tell you about the local Sphynx cat fan community
Local breeders can recommend proper Sphynx cat vets in Alberta (AB)
What will you have if a kitten is from a regional Sphynx cattery:
Stress due to transportation will be avoided
Pills are unneeded to kittens
A Sphynx kitten will not undergo a quarantine zone
The accident risks during transport are minimized
In the effort of letting your find the Sphynx cat breeder in Alberta (AB) easier, we have carried out the works for you. Locating all the Sphynx cat breeders in Edmonton costed us several hours and efforts to get them available above.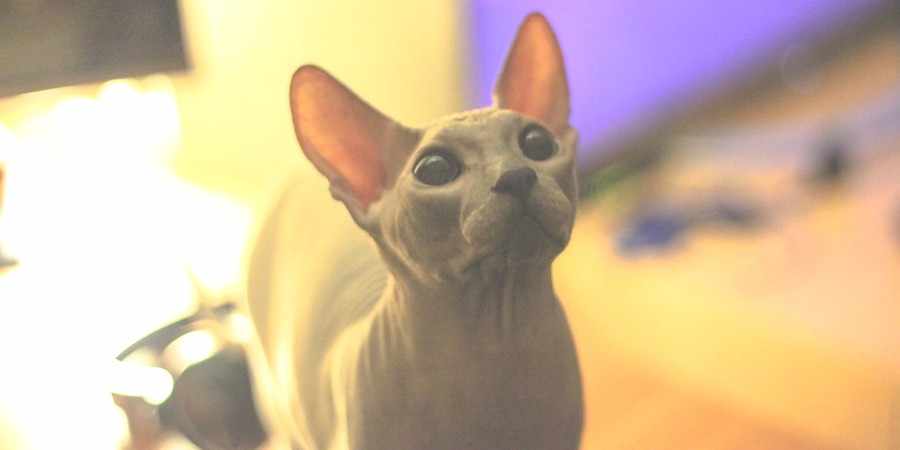 Raising kittens of the Sphynx breed can be seen in the cattery in Edmonton, Alberta (AB). You can now possibly find the Sphynx kitten you are searching to adopt. Breeders' contact info can be found above.

Have you located the Sphynx cat breeders in Alberta (AB) or not yet? Often this happens as most small catteries just have one or two litters per year. You can choose the 2 choices to go when deciding to adopt a Sphynx cat or kitten.
First is to call the breeder you located
on the list
and inquire them to list you and know when will the litters be available. Or, you can get in touch with breeders in some other areas in your neighborhood.